A.S.F.
The Astronomical Society of Frankston, Inc.
LEONIDS 2001
Over the past several months, many members have planned for the 2001 Leonids, a meteor stream that had been predicted to produce excellent results in our part of the world. Just what are the Leonids? Click here for a comprehensive information sheet in Word format.
ASF members set off all over the country to try and catch a falling star, (on film anyway). Heres our results. Click on the images for full size, more detailed photos.

Roger Giller was in Nagambie, in Central Victoria.

Richard Pollard was 20km north of Alice Springs in the Northern Territory.

Where were we?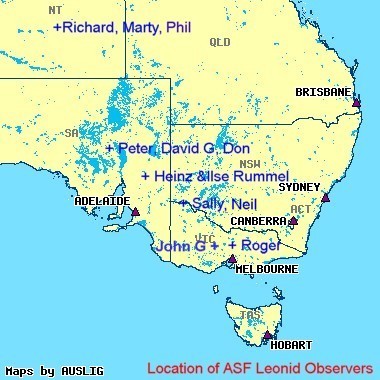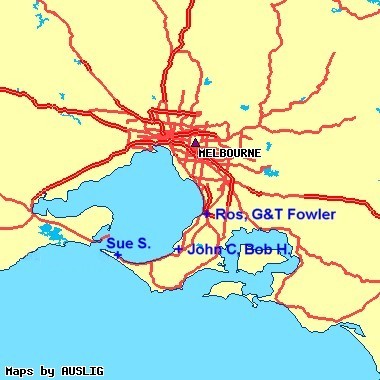 © 2001 R.Pollard